Keynotes on Servant-Leadership
Your Servant-Leadership Guy
Ben is the servant-leadership speaker. Most people hire him for his comprehensive view of the topic and ability to tailor the message for your specific needs. He's studied servant leadership for over 15 years and focused on compiling the many different views and versions into one, comprehensive yet simple to understand model. If you want your audience to understand the core concepts of servant-leadership, and it's applicability to your organization, with lots of great takeaways, then give Ben a call and see how he can help.
The Acronym Model of SERVANT-Leadership®
With so many leadership experts, models, and definitions, how do you choose? You pick the one that extracts and emphasizes the best of all.
Based on years of study and analysis, Ben identified that most great leaders, and leadership experts practice and advocate the same core principles. Armed with this realization, he then set out to make these most important principles easy to remember and understand. So the Acronym Model of SERVANT-Leadership™ was born. Great leaders are: Selfless, Empathetic, Resolute, Virtuous, Authentic, Nonpartisan, and Thorough.
Each of these core principles is supported by several attributes, for those who want to dig into the details. In fact, we've created a Leadership Principles Map which traces hundreds of attributes by authors and practitioners like Maxwell, Blanchard, Wooden, Greenleaf, Carnegie, Sun Tzu, and many more – back to these 7 core principles. Contact Ben if you'd like a complimentary copy of the map.
The model is currently on version 2.3. This version encompasses:
325 attributes advocated or practiced by
58 different authors and practitioners across their
39 models or frameworks
If this sounds a bit overwhelming, don't worry – that's why Ben is here. He distills this all down to fun, easy-to-remember, presentations.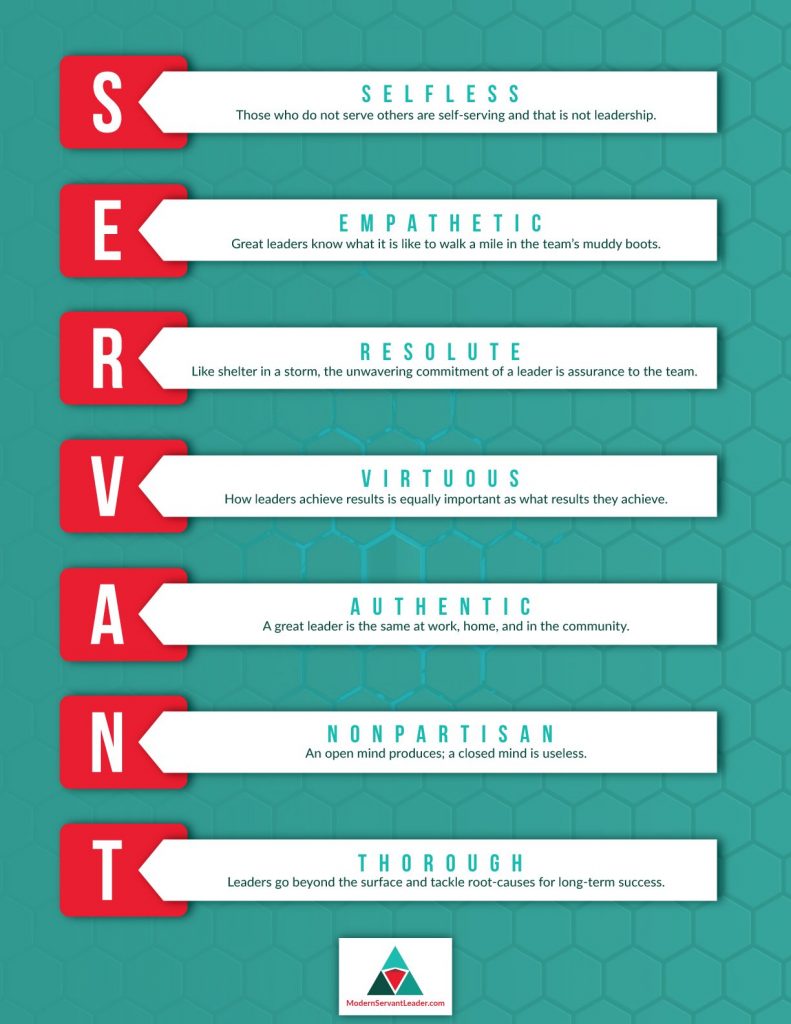 Why Choose Ben for Your Servant-Leadership Speaker?
Expertise
Ben's studied leadership for over two decades, now. He continues to study it and evolve the Acronym Model of SERVANT-Leadership™ he created. The model is the most comprehensive of servant-leadership models. He's familiar with all versions and aspects of servant-leadership.
Experience
From entrepreneurial organizations to nonprofits and Fortune 500 companies, Ben's led teams across a variety of environments. Most of his career focused on leading large, global, technology and ecommerce teams. His real-world leadership experience differentiates it from academics and those who may have only read about leadership without applying it in real-world environments.
Entertainment
While he can be serious and all business, most of Ben's presentations include a degree of humor and entertainment. He likes to follow the belief that we should take our work seriously, but ourselves, slightly less serious. He realizes that dry, boring presentations are neither enjoyed nor retained. As a result, he builds in plenty of light-hearted humor, interactivity, and memorable moments – some even unplanned and adhoc.
Keynote: The Greatest Leadership Model
This keynote connects all the greatest leadership models together and explains how fundamentally, they are all about servant-leadership. This is popular with diverse audiences, such as associations and client appreciation events. Attendees do not have to be interested or invested in traditional servant-leadership models. The talk highlights the best thinking from experts like John C. Maxwell, Dale Carnegie, Brene Brown, John Wooden, Stephen Covey, and many more.  Then, rolls it all up into the easy-to-remember acronym: SERVANT (Selfless, Empathetic, Resolute, Virtuous, Authentic, Nonpartisan, and Thorough).
Key Takeaways
What it means to be a great leader
What most great leadership experts and practitioners advocate
How to be a great leader in the modern work environment
Keynote: The Servant-Led Organization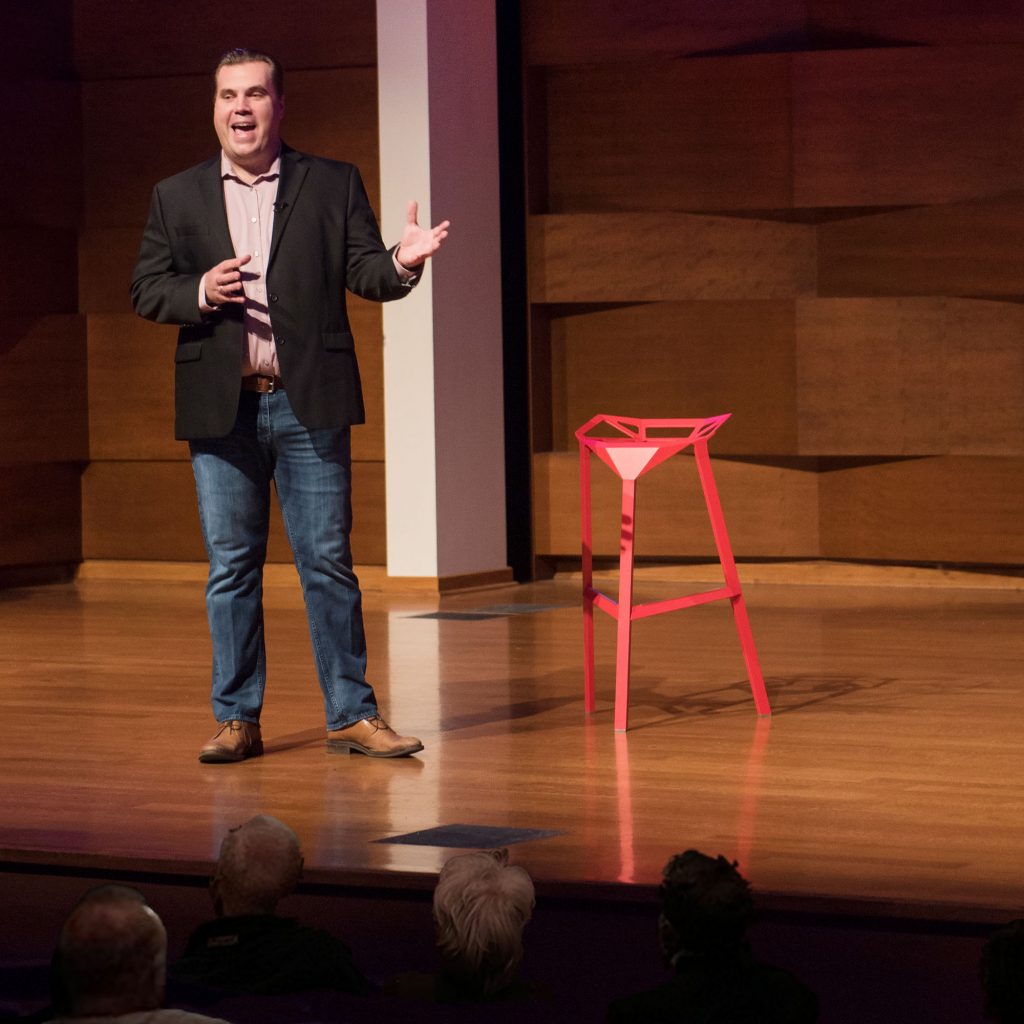 The Servant-Led Organization talk is designed for the company with an pre-existing interest or commitment to servant-leadership. In this talk, attendees learn a brief history of the concept, we dispel popular myths about it, and dive into the heart of serving others before self. This works especially well at company retreats and annual all-hands meetings.
Key Takeaways
What all servant-leadership models have in common
How to practice each core principle in their organization
How to recognize and respond to some of the most difficult leadership matters