Keynotes on Technology Leadership
Technology Leadership Specialization
Ben's career in technology leadership spans over two decades, Fortune 500, INC 500, Startups, and Non-profit organizations. He specialized in multi-million dollar eCommerce projects and turning around struggling technology teams. Most of his work included leading global teams and addressing multi-cultural environments. While his results include massive earnings, cost savings, and other great results, he is most proud of the teams he built and leaders he developed.
Midway through his career, Ben recognized a common failure in technology teams: they were prone to promotion without leadership development. Technical environments are especially likely to promote great individual contributors to people leaders and give them no training on their new responsibilities. As a result, our technology teams were especially susceptible to bad boss behaviors.
Now Ben takes his lessons learned, combined with many years researching great leadership, and seeks to help other technology teams grow and excel. He often says it is his mission in life to, "prevent bad boss behaviors – especially among technology teams".  If you're planning and event and need a great technology leadership speaker, then give Ben a call and see how he can help.
Why Choose Ben for Your Technology Leadership Speaker?
Experience
There are a lot of great speakers out there, who never actually did the work the speak about. Then you have Ben. Ben's accomplishments include turning around several struggling teams and launching projects like:
Several Fortune 500, Global eCommerce Platforms
An INC 500 Custom Enterprise Resource Planning Solution
Top NPO Primary Recruitment & Support Tooling
Ben's roles included senior project management, Director, and CIO titles. He's grown teams from 5 to hundreds of people. He's worked with many of the leading tech companies and consulted with many of the top brands. Ben is proud of his experience but more importantly, he is anxious to apply that experience for your benefit, in his presentation.
Expertise
In addition to his real-world experience, Ben is a long-time student of leadership principles. He created and continuously evolves the Acronym Model of SERVANT-Leadership™. Through that model, Ben delivers the core leadership principles taught by great experts like John Maxwell, Ken Blanchard, Dale Carnegie, Sun Tzu, Stephen Covey, and dozens more. His presentations focus on delivering the most relevant and actionable principles for modern technology leaders in an easy-to-remember format.
Entertainment
While he can be serious and all business, most of Ben's presentations include a degree of humor and entertainment. He likes to follow the belief that we should take our work seriously, but ourselves, slightly less serious. He realizes that dry, boring presentations are neither enjoyed nor retained. As a result, he builds in plenty of light-hearted humor, interactivity, and memorable moments – some even unplanned and adhoc.
Keynote: Successful Technology Teams – It's Not About the Technology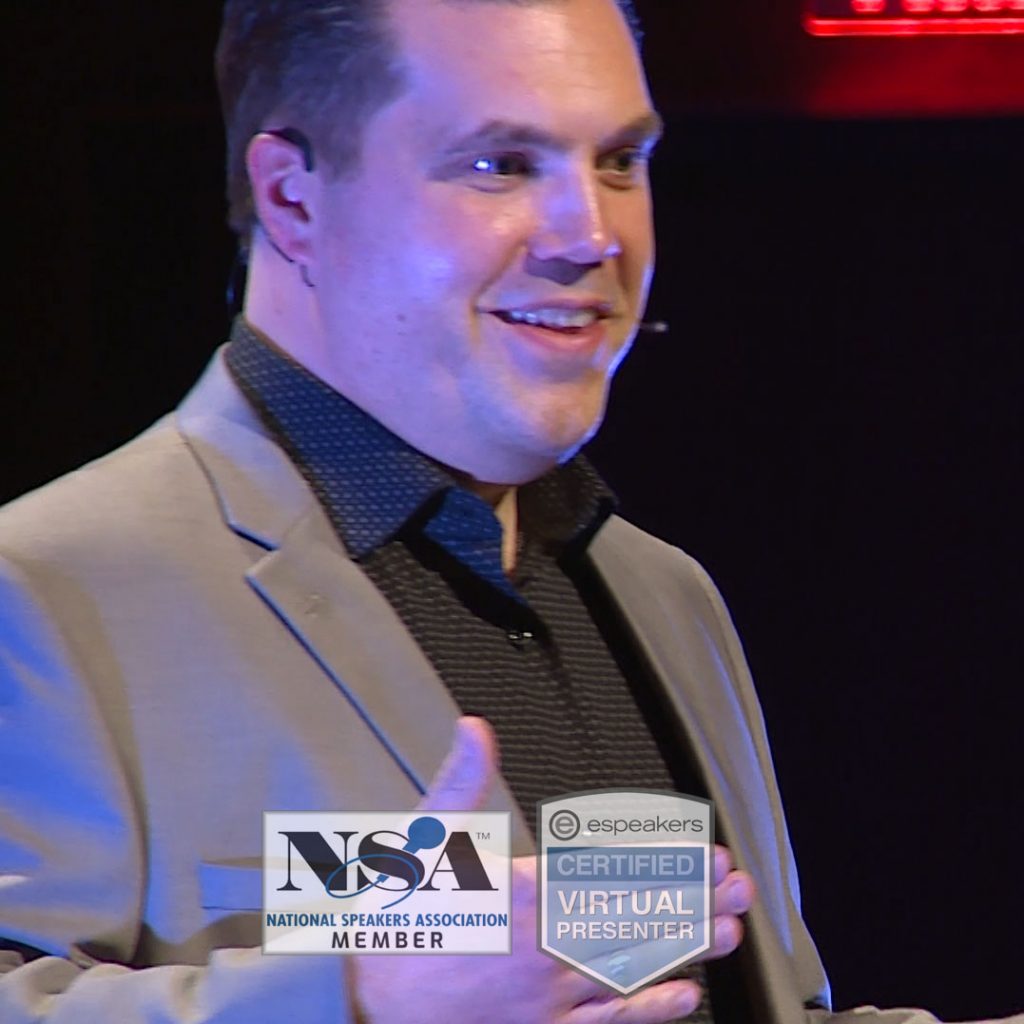 This presentation is especially appropriate for conferences like user groups, client appreciation, and technical associations. It compliments large events that otherwise focus on the technology, with detailed "how-to" sessions. It offers a contrast and reminder to attendees of the softer side of their responsibilities. Technical knowledge, skills, and capabilities are the table steaks of modern IT teams. However, what makes the great teams so successful is their leadership and people engagement. This presentation shows attendees what building and leading such great teams requires.
Key Takeaways
How to lead your team more effectively
What leading the modern technology team requires
Tips and tricks for the common challenges faced by today's tech teams